Mar 9, 2021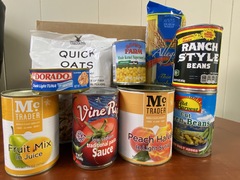 Our Y is happy to continue our partnership with the NJ Y Alliance and the Community Food Bank of New Jersey to provide boxes of non-perishable items to those in need within our community.
We will host a variety of pick-up days throughout the month of March. You do not need to be a member of the Y to participate, so please share if you know someone in need!
Upcoming Pick-Up Days:
Tuesday, March 9; 4:00pm-6:00pm
Friday, March 12; 10:00am-12:00pm
Wednesday, March 17; 3:00pm-5:00pm
Tuesday, March 23; 11:00am-1:00pm
Box pick-up is first come, first served. One box per family at this time. You may pick-up an additional two boxes for friends/family or neighbors who may not be able to come.
Please follow us on social media for updates!