Jan 26, 2021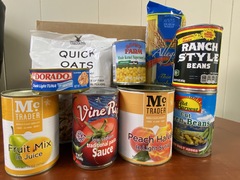 Our Y is happy to continue our partnership with the NJ Y Alliance and the Community Food Bank of New Jersey to provide boxes of non-perishable items to those in need for our community.
We will host a variety of pick-up days throughout the month of January. You do not need to be a member of the Y to participate, so please share if you know someone in need!
January Pick-Up Days:
Tuesday, January 26 10:00am-12:00pm - Limited Supply!
Wednesday, January 27 2:00pm-5:00pm - Limited Supply!
Box pick-up is first come, first served. One box per family at this time. You may pick-up an additional two boxes for friends/family or neighbors who may not be able to come.
We hope to continue this partnership in the month of February. We are awaiting confirmation from the Alliance and CFBNJ regarding another delivery. Please follow us on social media for updates!